Our Faculty
Sam Adeyemi
Senior Pastor Daystar Christian Centre,
Lagos, Nigeria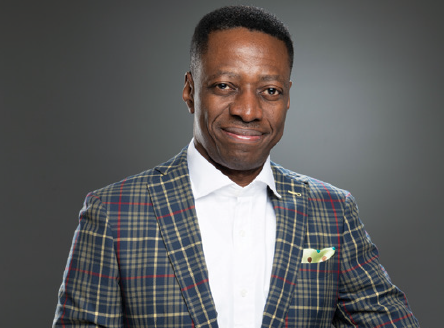 Sam Adeyemi
He is a dynamic pastor, teacher, author and life coach is the Senior Pastor of Daystar Christian Centre, Lagos, Nigeria, a church committed to raising men and women who would become role models in the society.
His vision to realize the evolution of a New Nigeria motivated him to establish a leadership school called the Daystar Leadership Academy (DLA) where leadership principles are taught to develop a new generation of leadership for Nigeria and the world in its entirety. He believes that when you build the man, you can change the world.
His presence in the media spans over a decade; he started out with the popular 'SUCCESS POWER', a motivational and inspirational programme on radio, teaching life and success principles. Success Power now broadcasts on radio and television locally and internationally.
His dream is to take the Word to every home on every continent across the world.
He is married to Nike Adeyemi who co-Pastors with him and Ministers healing to women and children through the Real Woman Foundation.
---