Our Faculty
Ralph Segun Dada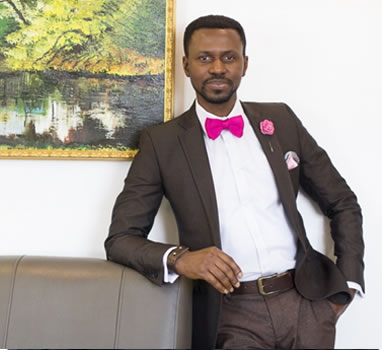 Ralph Segun Dada
Ralph Segun Dada (RSD) is an assiduous development enthusiast and a leadership expert. He has a divine mandate to teach Purpose and Fulfillment principles drawing inspiration from the Word of God. Ralph is a gifted, graced and proficient teacher, trainer, mentor and motivator..
He has successfully undergone several personal development and leadership programs from prestigious institutions including Lagos Business School (LBS), Daystar Leadership Academy and Word of Faith Bible Institute. He holds a Bachelor's degree in Accountancy.
Ralph is an Associate Pastor at Daystar Christian Centre in Lagos Nigeria where he serves in various capacities as faculty member and facilitator at the Daystar Leadership Academy with specialization in Leadership, Leadership Development, Entrepreneurship, Dynamics of Vision, Delegation Strategies, Financial Management, and Excellence Oriented Organization among many others.
He also provided leadership for the Daystar Singles, a fellowship for vibrant, matured and thriving singles of the church. Before he became a full time pastor, Ralph has effectively and efficiently led the marketing, training and customer service departments in the corporate world.
Ralph is an author, conference speaker and musician.
---