Our Faculty
Praise Fowowe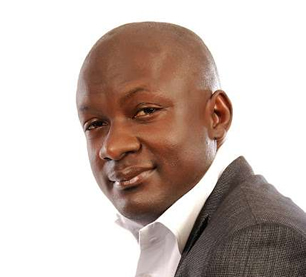 Praise Fowowe
Praise Fowowe is an International sexuality education strategist / Advisor, family life coach and crisis manager. He is driven by a vision to raise a sexually pure generation of young people in Nigeria as well as build the most desirable families in the country. Sexually abused at age 4 and totally messed up for 14years but saved by grace and thoroughly cleaned by God Praise is a product of grace and a testimony to the fact that everyone can bounce back and bounce up all over again.
A highly innovative strategist blessed with original insights on relationships & sexuality issues that has been applauded all over the nation as the most effective when it comes to sexuality and family life issues. With over 14years experience of handling sexuality issues for Families all over the country, Praise is regarded as the nation's leading sexuality education strategist.
As a family life educator, Praise has authored what is regarded as the most complete sexuality education kit for families and schools on what to teach about sex from 18months-18years. As a talk show host Praise hosts Let's talk about sex show on Radio Continental as well as Heart Matters on City FM every week. He has also maintained a column on Friday Thisday newspapers in the last 8years.
He is a first choice facilitator for several governments, educational institutions, religious bodies and corporate organizations on family life related issues and one of Africa's most sought after speakers on family life education. A multiple award winner and a member of the Lagos state steering committee on the prevention of child abuse in the state. Praise Oladimeji Fowowe is the Principal consultant of Center for Sex education and family life. Praise has authored several books including the best selling strictly for Wife and Strictly for Parents series and his latest super kidz is simply off the hook. Praise who started out with a first degree in accounting is happily married to Oluwatosin and they are blessed with 2 lovely children.
---