Our Faculty
Peter Ogbonna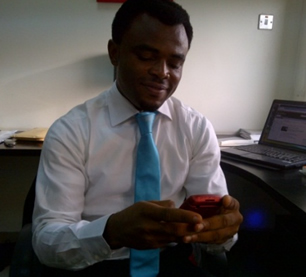 Peter Ogbonna
An entrepreneur, a Culture and Brand Transformation catalyst, a Corporate Strategist and Innovative Thinker. He develops frameworks for building enduring institutions He is a self-realization coach assisting people to navigate the process of finding themselves and birthing their dreams. Peter is people developer & leadership role model to growing young entrepreneurs. He has attended courses on Risk Assessment, Change Management, Emotional Intelligence, Conflict Resolution, leadership & Nation-Building he is Certified in Prince-2 Foundation Project Mgt, Life Coaching (UK) and the Neuro-Linguistic Programming - NLP (Practitioner)
He has practical experiences in Management Consulting, Digital Solutions, Corporate Culture Change Roadmaps, innovative Project execution, Corporate Strategy, Leadership development drive, product remodelling/ market development and the design of frameworks for startUPs/ governance forums.
He is Volunteer Coordinator of the Daystar Business Forum (DBF) – a reputable entrepreneurship Learning & Modeling Academy headquartered in Lagos - Nigeria He's a Business Decision-Maker, Coordinating & Directing creative functions at iPOINT (innovativePOINT Ltd.)– a Solutions Company focusing on the innovative transformation of Institutions, People & Places.
They're well known for driving employee-engagement & performance using bespoke Monitoring, Measurement & Tracker tools He founded the "startUP Forum" designed for boosting startup density of nations He's also created other key social impact initiatives like the Campus YLEG & "Project e-VOLUTION" for driving innovation mindset into millennials & youth across Africa.
---