Our Faculty
Niyi Adesanya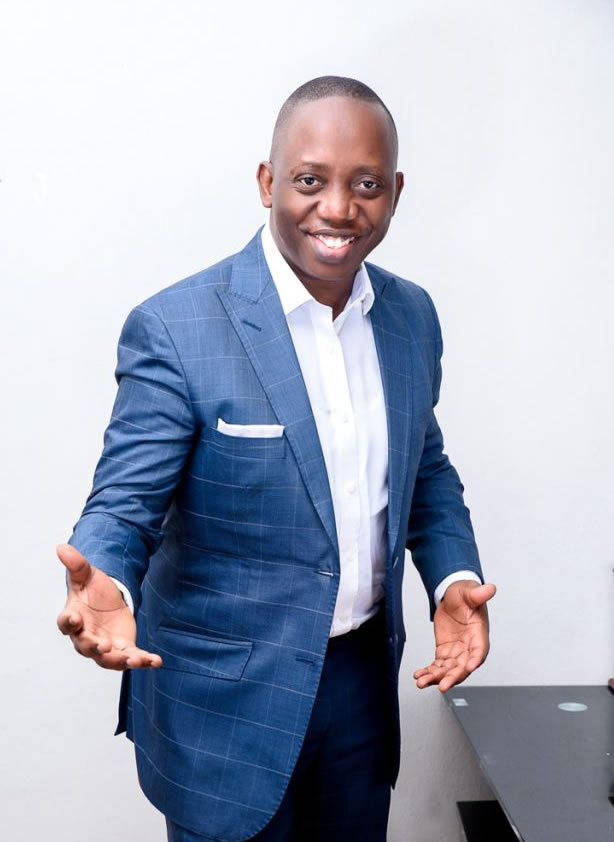 Niyi Adesanya
Your professional skills, confidence and mastery of the subject of leadership were a beauty to behold. You personified the new generation of motivational speakers with passion and drive. We will always wish you success as you continue to empower our new generation of leaders. Femi Mokikan - Executive Director, HR, Seven Up Bottling Company NIYI ADESANYA was ordained as a Pastor by Rev. Sam Adeyemi in 1998, where he served for 8 years before delving into Itinerant ministry. He preaches on the average once a month on Sundays in different churches and denominations all over the country. Rated by Daily Independent (2007) as one of the Top 10 Public Speakers in Nigeria is an author and managing consultant of Fifth Gear Plus Consulting, an avant-garde company positioned to help organisations maximise the gains of leadership and management.
Niyi Adesanya started his full professional career in 2005 with a motivational speech to the junior and senior staff of the Seven-up bottling company. He moved on to speak to the entire staff of Chevron Nigeria at the company's diversity week in Lagos, Warri, Escraves and Portharcourt. He also spoke on work-life balance for the I.T and account departments while the human resource department enjoyed his expertise in team building. His most recent encounters have been with Etisalat Nigeria, where He toured 32 tertiary institutions across the country in 26 months and recently touring more schools. He also gave in-house speeches to the product department and spoke at the Etisalat master-brand programme at the Eko hotel to selected staff members which included all top executives. He has been the keynote speaker for 3 years running at the Etisalat merit awards programme where government officials, lecturers and awardees gather to enjoy his speech.
In April 2012, he led his company Fifthgear Consulting, in a rigorous presentation that won them a vendor ship at the newly established First Academy, the training arm of First Bank Plc. Between June to December 2012, he and his team of facilitators have conducted 11 different courses for the academy in different parts of the country Also at First Bank, he gave motivational talks to the credit and risk department and operations department in 4 different regions. He also spoke to a selected staff which constitutes the change agents of the bank's transformation initiative in 2011 and recently, 20 newly appointed Area Service Managers on Effective Public Speaking in 2013. Niyi is the convener of the recently nationally acclaimed platform "Meeting Point"; a 100% interactive platform aimed at bridging the gap between Luminaries and Visionaries. This event held in almost all geopolitical zones of Nigeria. The purely interactive forum with sessions on political, business and career advancement has featured as Luminaries; Prof. Pat Utomi; Director, Lagos Business School, Jimi Agbaje; M.D JayKay Pharmacy LTD and former gubernatorial aspirant, Lagos State, Bayo Olugbemi; M.D First Registrars, Femi Adeshina; President, The Nigeria Guild of Editors, Azubuike Ishiekwene; GMD, Leadership Newspaper, Gabriel Ogbechie; Managing Director, Rainoil, Femi Mokikan; Executive Director, Seven-up Bottling company, Dr. Joe Okie-Odumakin; President Campaign for Democracy, Elvis Ogiemwanye; Head Youth segment Etisalat Nigeria, Rev. Mrs. Laurie Idahosa, Aruosa Osemwegie; Author Getting a Job is a Job, Bishop FEB Idahosa; President Benson Idahosa University, Chief John Odigie Oyegun; Former Governor. Edo State, Austin Lazarus Asimonye; MD/CEO, Austin Laz and Company Plc.
For more than fifteen years, Niyi has devoted himself to researching and studying leadership and applying what he has learnt as a practitioner. His clients include at least one of top three organisations in major sectors of the economy such as; Etisalat, Chevron, MTN, Globacom, Nigerian stock exchange, 7Up Bottling Company, Sterling Bank, UAC Group, Cornerstone Insurance, First Bank of Nigeria and First Registrars. As a trainer, Niyi has spoken on leadership, relationship management, team building, customer service, work-life balance, Assertiveness, mastering change, individual competitiveness, creative presentation and business communication to mention a few. Niyi Adesanya is the author of 'The Speaker' a practical guide to creative speaking and presentation which contains valuable and practical information about the art of public speaking in every sector of the economy. The book also takes the reader through a step by step process with colourfully illustrated pages that stimulates the reader's imagination. Placing people at the fore, Niyi Adesanya empowers the bulk of the economically active population through the platform of NAMEit- Niyi Adesanya Mass Empowerment Initiative where he inspires individuals to operate at their peak so they can be outstanding in their various endeavours aimed at a lasting change along the trail. His leadership acumen has been felt on a more personal level as a coach to a serving state governor in Nigeria. He is loved by the Nigerian youths and regarded as one of the icons of the next generation.
Testimonials
"Niyi Adesanya cuts through issues straight to the bone. His anecdotes, when he uses them, bring the message home, I've not left his meeting without being blessed" Azubuike Ishiekwene - Group MD – Leadership Group & Board member, World Policy Journal We appreciate and commend your insightful, instructive, informative, educative and highly interactive training session we had with you and the immediate feedback from our staff is very encouraging as they can't stop talking about the gains of the training. Customer Care - Globacom.
---